Day 129 (Iran): nowhereland - nowhereland (here is a book you may want to read)
daily distance: 113km
total distance: 7881km
riding time: 6h
First things first … here is a book I recommend to those who read German and who are interested in things Chinese. Matthias, a friend and supporter of Cycling Without Borders has just released his experiences on his last four years in Beijing. Though I haven't read it, I have seen one of his presentations on the subject and if that is any indication, then I am sure it is well worth reading. And Christmas is coming up fast … alright it's not September yet. For those wanting to check out another of his projects, head over to A Day on the Planet.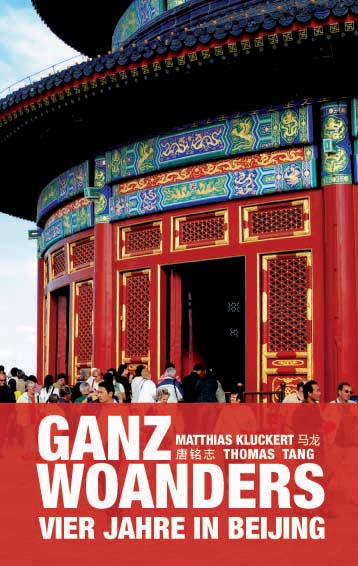 Title: Ganz Woanders: Vier Jahre in Beijing
Co-authors: Matthias Kluckert and Thomas Tang
Really not much to report today … the sky was overcast in the morning (this is exceptional), there was a long climb to get to Bojnurd (see the picture below for a taste, this was the first of three such climbs, during the last of which I met Ahmad again) and then a good tailwind drove me a ways towards Mashad.

In Shirvan I tried (unsuccessfully) to place a phone call to the US (this is different here, you can't just call and the places to make phone calls from are not authorized to let you make international calls). Ended up in a farming compound for the night and am glad not to be out in the howling wind.